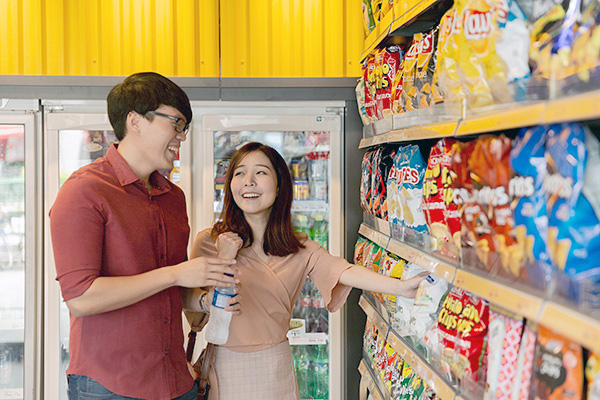 Cheers convenience stores are located in over 160 locations in Singapore. Cheers and FairPrice Xpress outlets are also in Esso Service Stations. To help you save time, Cheers 24-hr convenience stores provide everything you need under one roof. From topping up your cash card to paying your bills, and even dropping off a parcel or enjoying a piping hot pastry - all within a Cheers outlet near you!
Grab and go! Delicious meals which are ready to eat when you are short of time and you need a quick meal.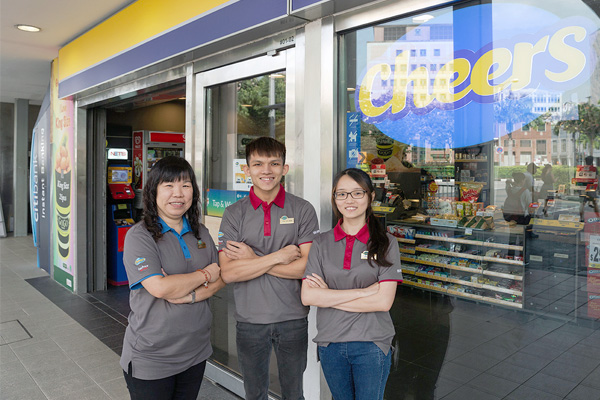 At Cheers, we have promising job positions in our expanding convenience stores. Join us for a challenging and rewarding career.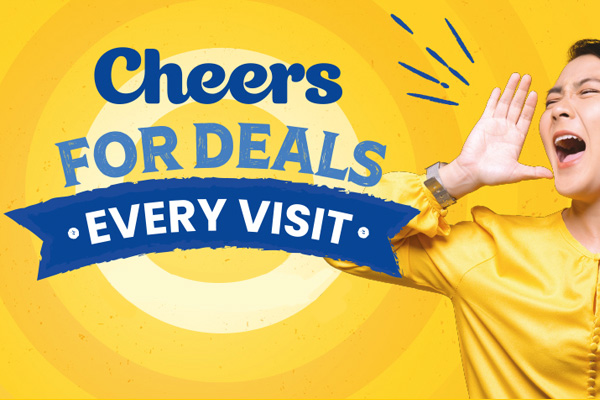 At Cheers convenience stores, there are always a good deal you can grab and save on discounts!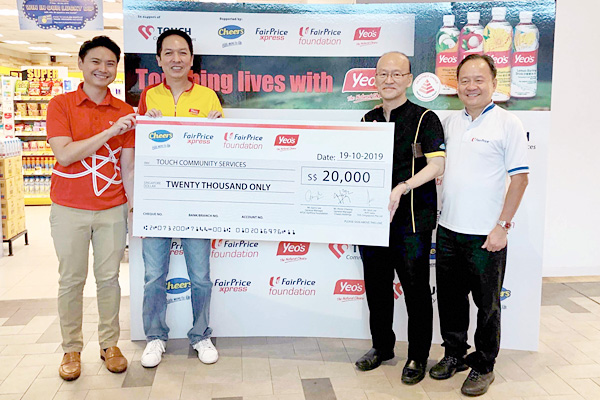 Catch our latest news and updates here. We work hard work to share our resources and give back to society in cheerful ways!
Cheers convenience stores are full of useful services located near you. Looking for ATM, AXS, EZ-Link top-up, Cash Cards, Bill Payments, DHL services, Pre-paid SIM cards and more? Look no futher, drop by Cheers today and get your errands done with convenience!
Cheers Convenience Stores Locations
There are over 160 Cheers and FairPrice Xpress stores in Singapore. Your daily needs are served wherever you may be, within a short walking distance from your home, office or even while you are on the road with a convenient stop over at the many Esso Service Stations, you will find a Cheers convenience outlet near you.
Click here to find a Cheers convenience store near you.
Services you can find at Cheers Convenience Stores
At Cheers there is a wide range of services and merchandises. You can buy and top up EZ-Link cards, cash cards, pick up some Delifrance and Polar cakes and pastry, grab the best offers on our wide range of snacks, drinks and beverages at big savings. Hungry and need a quick bite? There is a wide range of ready-to-eat meals at Cheers waiting for you to be enjoyed. You can also drop off your DHL parcels at any one of the designated Cheers outlets. Short of cash or need to pay a bill? No worries, there are ATM machines and AXS stations at designated Cheers outlets to help you make cash withdrawals and pay your bills conveniently. Looking for App Store Gift Cards? We have Google Play cards at all our Cheers outlets. Need a new SIM card for your mobile phone? Get your SIM card or top up your SIM card at any of our Cheers outlet.
Looking for a business opportunity to be your own boss?
Consider our Cheers Franchise program to kick start your dream of owning a business but without the headaches and nitty gritty of starting from scratch your new business. We will provide you with all the start up support, merchandise, business operation support and training to equip you with the know-how and processes to make your franchise dream a reality and a rewarding one. Contact us for a non obligatory discussion on Cheers Franchise program today.
With each visit to Cheers, you will be greeted with a smile from our staff and leave with a pleasant experience! Cheers for every moment!