convenient Services Near You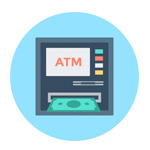 Need cash urgently? Get cash instantly from major banks ATMs located conveniently in Cheers or FairPrice Xpress stores. DBS, OCBC and POSB ATM machines are available. > Read more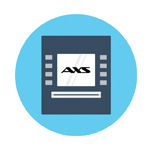 AXS
Never forget to pay all your bills with our one stop AXS self-help terminals at selected Cheers and FairPrice Xpress stores, including most Esso outlets. > Read more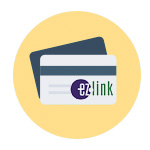 EZ-Link Payment
Embrace cashless payment by paying with your EZ-Link card. No more fumbling for small change! Available at all Cheers outlet except Changi Airport. > Read more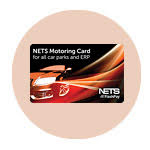 NETS Motoring Card
The only card you need for all car parks and ERP payments. Compatible with the existing dual-mode in-vehicle unit (IU) and the upcoming on-board unit (OBU).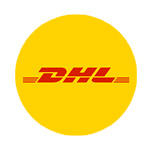 DHL Service
Safe and reliable international delivery has never been simpler. Bring your DHL Express documents or parcels to one of our outlets and we'll take care of the rest!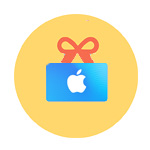 iTunes Gift Cards
iTunes gift cards are perfect for anyone who enjoys music, movies, games and apps. Purchase your cards from Cheers now!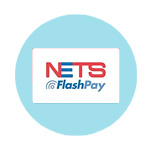 FlashPay Top-Up
Running low on funds? Simply top up your FlashPay Card at any Cheers outlet!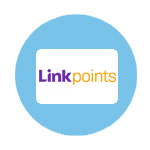 Loyalty Points
Linkpoints* Issuance: Earn 1 Linkpoint with every $2 spend with no minimum spend.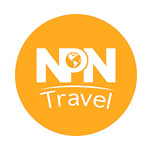 NPN Travel Sim Redemption
Travelling overseas soon? Arm yourself with travel sim cards with a wide range of countries for your destinations. Collect your travel sim cards conveniently from Cheers stores at the Changi Airport terminals.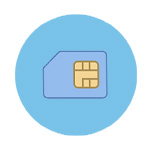 Prepaid Cards
Need to make an overseas call while in Singapore? We have a range of pre-paid cards for your selection. For gamers who needs to top up their virtual cash, look no further to Cheers or FairPrice Xpress to get your game pre-paid cards now.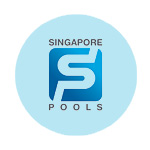 Singapore Pools Authorised Retailer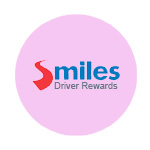 Smiles Rewards Redemption
Smiles Points Redemption: Every 50 points = $1. Minimum mart purchase of $5.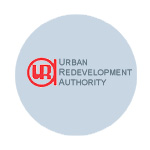 URA Coupons
Always remember to get your parking coupons from Cheers or FairPrice Xpress stores before you start your journey.
Cheers Services for Every Occasions
Cheers convenience stores offer a wide variety of everyday services to meet your busy lifestyle. From providing services to help you pay your bills, withdraw cash, top-up your EZ-Link cards, get new CashCards and gift cards, drop off your parcels, get your SIM and prepaid Cards to redeeming Smiles points, all done within a Cheers store near you.
When you are short of cash or you need to pay some bills, fret not, as there are ATM machines and AXS stations conveniently located at most Cheers Esso stores and at selected Cheers stores. For ATM machines, there are DBS, POSB and OCBC ATMs conveniently located at selected Cheers stores. Check out the locations of our stores with ATM and AXS stations.
When you run low on your EZ-Link card value and need to do a quick top-up before you board your next bus or train, why not top-up your EZ-Link card at any of our Cheers stores near you. Besides topping up service of EZ-Link cards, you can also purchase a new EZ-Link card if you need one. Cheers also offers the Singapore Tourist Pass which is a special EZ-Link card that offers tourists unlimited public transport travel on Singapore's bus services, MRT and LRT trains within the validity period. For the young at heart, Cheers also offer a range of EZ-Link Charms which are wearables specially designed with your favourite characters from Spiderman, Marvel, Disney and more.
Running low on your NETS Cashcard, FlashPay card and Motoring card value? Why not top-up your NETS Cashcard and FlashPay cards at any of our Cheers stores where your motoring and travel needs are fulfilled conveniently. You can also purchase a new NETS Cashcard, FlashPay card and Motoring card at any Cheers stores.
For the sending of your important or urgent parcels and documents, why not drop them off safely at selected Cheers stores designated as DHL Express ServicePoints who will process your parcel and document sending quickly and conveniently.
For gift cards to please anyone who enjoys movies, music, apps and online games, why not get your gift cards at Cheers? Choose from a wide range of gift cards which include: iTune gift cards, Google Play gift cards, Xbox game passes, Spotify gift cards, Steam gift cards, PlayStation gift cards and more.
When you need a Prepaid SIM card for your mobile phone needs, Cheers offer great value prepaid cards which include: Singtel hi! SIM cards, Singtel hi!Tourist SIM cards, M1 Prepaid SIM, StarHub Prepaid SIM Cards, StarHub and StarHub Travellers' SIM Cards.
If you visit any of our Cheers Esso stations, remember you can redeem your Smiles Rewards Redemption points for your purchases of over $5, save on your store purchase with these Smiles points.
For Plus! members, when you checkout from Cheers stores, you can earn and redeem your LinkPoints with your purchases.
Together with our comprehensive range of everyday services at Cheers, every visit to Cheers is greeted with our cheerful and friendly staff who stand ready to assist you promptly for any service assistance you may need.
*Linkpoints are not applicable for tobacco products, statutory items (4D, Singapore Sweep, TOTO, Gift Cards and Vouchers), fuel and non-merchandise (URA coupons, cashcards, phonecards, DHL, AXS QB, etc).